Welcome ASDA users!
It's the same secure money transfer service, but now you'll be using Ria directly. With a new look and feel, you can do all the same things. No need to register. Simply log in with your existing account.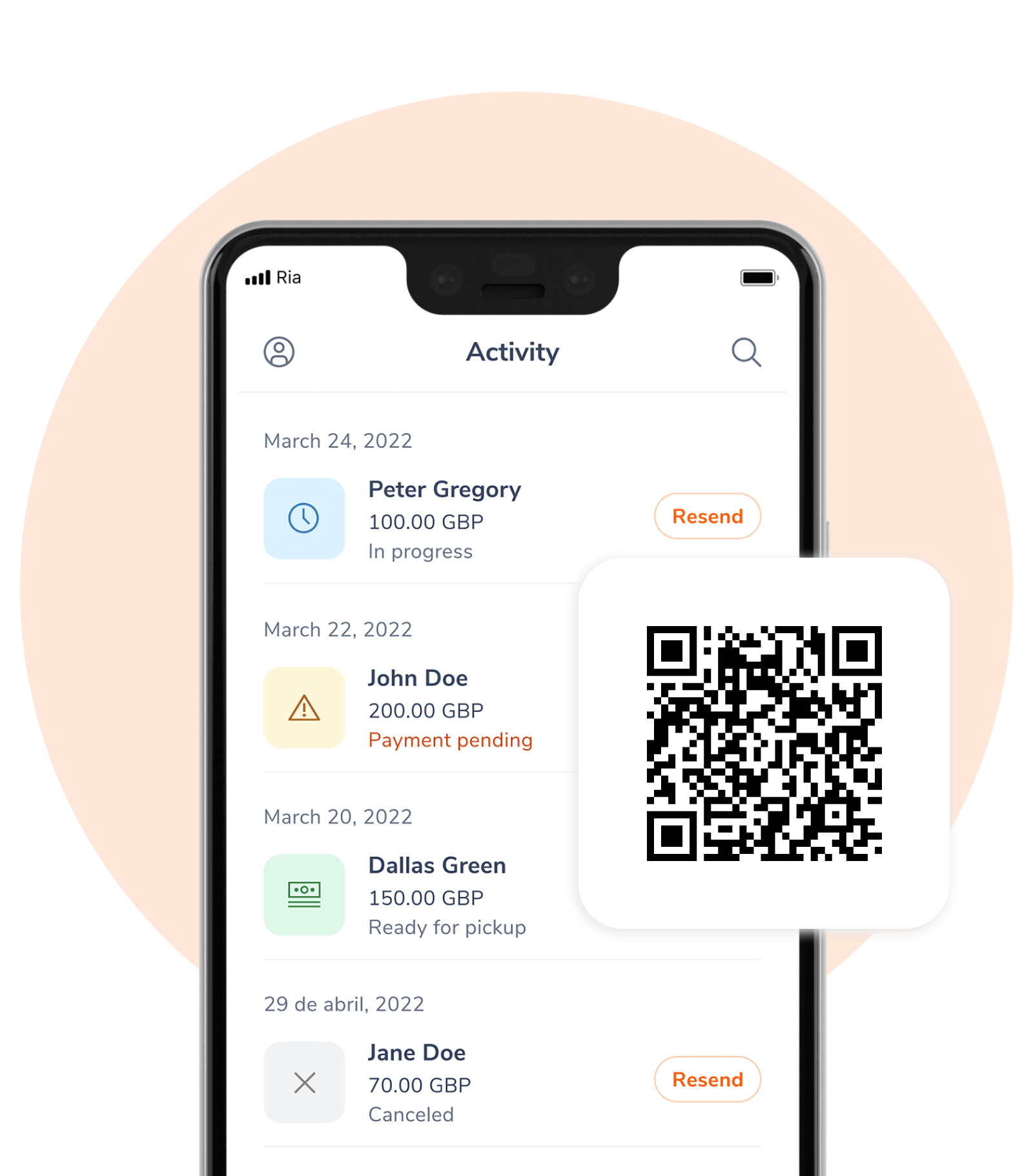 Want to go mobile?
Try our secure and easy-to-use app.
Send money on the go with Ria. Use the QR code to easily download our mobile app. Check rates, set up repeat transfers, and find the closest payout locations from anywhere.
Here's how sending money with Ria works:
Create an account
First, you'll need to 'Register.' We'll ask for and verify your identification info. Next, you'll 'Log in' and land on the calculator to start your transfer.
Fill out the calculator
Select the country, amount, and payment method you'd like to use. You'll be able to compare the current exchange rates and fees per country and payment method.
Verify the info
Add your recipient's name and address exactly as it would appear on their government-issued ID. Confirm how your recipient will receive their money and add a current payment method.
Review the details and send
You're ready to complete the transfer. Make sure everything is correct. Accept the 'Terms and conditions' then hit 'Send money.' Now your money is on its way!
Know your transfer status
Stay informed of what's happening with your money. Ria makes it easy for your to track what you send. Simply use your PIN or order number to track your next transfer online.
Send money online to over 165 countries
Send money from the comfort of your home using our website or trusted 4-star app. You can deposit directly into someone's bank account, or let them pick up from 507,000+ locations worldwide.
Ria Financial Services. © 2023 Continental Exchange Solutions, Inc. All rights reserved.