How to get started
Log into the Ria app
Download the Ria app and create your free account.
Tap on eWallet
Tap on "eWallet" and then "Activate your eWallet."
Create your pin
To keep your eWallet secure, choose a 6-digit PIN number.
Your eWallet is ready!
Start using the Ria eWallet to send money or make payments.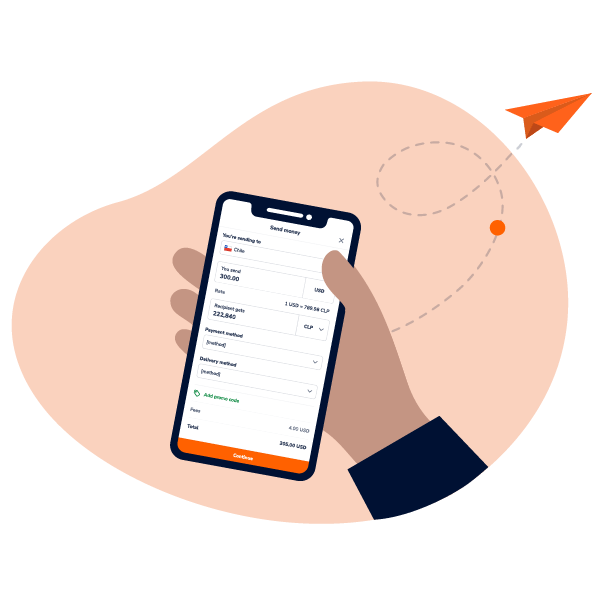 Easily deposit your cash
Easily carry your money on the go. You can deposit cash into your Ria eWallet (with $0 fees!) at the nearest Ria location. Just walk in, deposit your funds, confirm, and pay. Your money will show up instantly! You can also deposit money with JomPAY using your preferred online bank portal or ATM.
FAQ
What is Ria eWallet?
Ria eWallet is an electronic wallet that allows you to keep your electronic money and use it for services like sending money to different countries, depositing cash, withdrawing funds, and making payments at Ria locations within Malaysia.
What can I do with my Ria eWallet?
The Ria eWallet offers different services to make your life more convenient!
Transfer money to anyone in 165+ countries
Deposit money into your Ria eWallet
Withdraw money at any time
Pay for items in-store at Ria merchants
How can I register for the Ria eWallet?
You can install the Ria App from the Google Playstore or App Store and register your account by providing your personal information. To activate your Ria eWallet, you first need to complete your registration on the Ria app.
Read More Frequently Asked Questions Here
Ria Financial Services. © 2023 Continental Exchange Solutions, Inc. All rights reserved.