Send money to Pakistan for only $2.89
Need to send money to family or friends in Pakistan? We've got you covered with great rates and a low flat fee of $2.89 - every day! 

Get started right now using our website or mobile app.
Cash pickup
38,000+ locations near your recipient in Pakistan
Ria offers more ways to send and receive money. With a huge network of locations across Pakistan, you can choose between cash pickup or deposit directly into your recipient's bank account.
Convenient ways to send money to Pakistan
💻
Send online
Use our website to check rates and send money from the comfort of home
📱
Send with our app
Send and track your money transfers on the go with our mobile app
🏪
Send in person
Pay in cash at a store located conveniently near you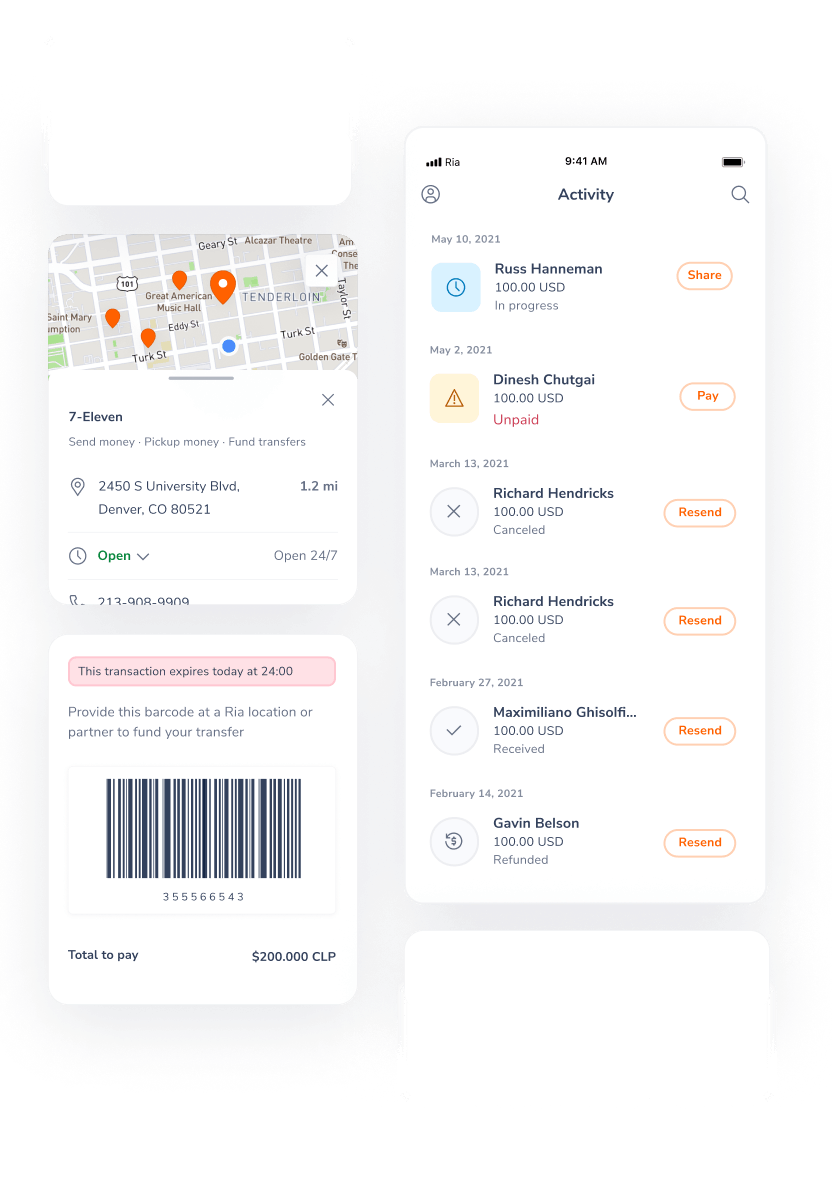 Our mobile app
Track your transfer with our easy-to-use app
Ria makes it easy for you to track any transfer using your PIN or order number. With our app, you can check rates, enjoy faster repeat transfers, and find the closest Ria locations from anywhere.
Learn why millions of people love using Ria
4.9 stars on iOS and 4.8 on Android
Great transfer app!
It makes it so much easier to send money to my loved ones back home and to do any international transactions with just a few taps.
Easiest way to send
I started using Ria App during the pandemic to avoid social contact. Since then, I have discovered how easy it is to send money to other countries.
I love Ria!
It's one of my two favorite and best money transfer apps. I would recommend everyone who would like to send money abroad to use Ria
FAQ
1.
How do I send money to Pakistan?
2.
How long does it take to send money to Pakistan?
3.
How much does it cost to send money to Pakistan?
4.
How can I track my transfer?
Ready to get started?
Get set up and save on your next international money transfer!
Register for free
Ria Financial Services. © 2023 Continental Exchange Solutions, Inc. All rights reserved.